Hi there,
As we've started to use macOS, we switched to Lightburn from another software.
Since that, the computer shuts down randomly, the error message shows LightBurn as the corresponding process.
We'd like to know if the issue is software (LightBurn for Mac) or hardware (iMac) specific.
Here the complete error: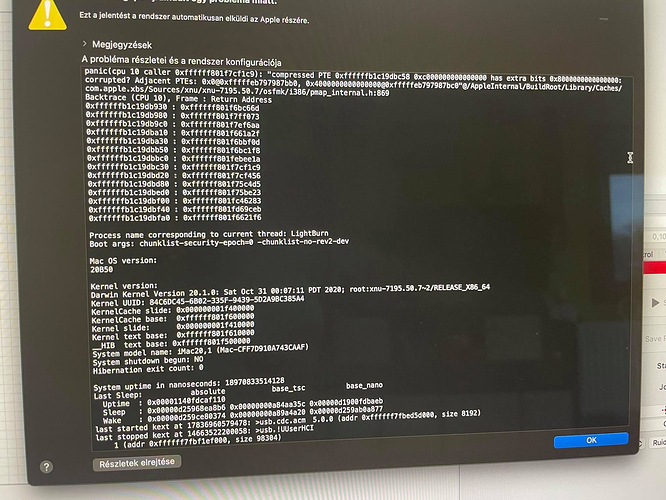 Any help is appreciated.
Best Regards,
Ben