Hi there, I have a new D1 10w and have had issues with multiple images and the laser randomly shifting on the X axis.
Here's some examples: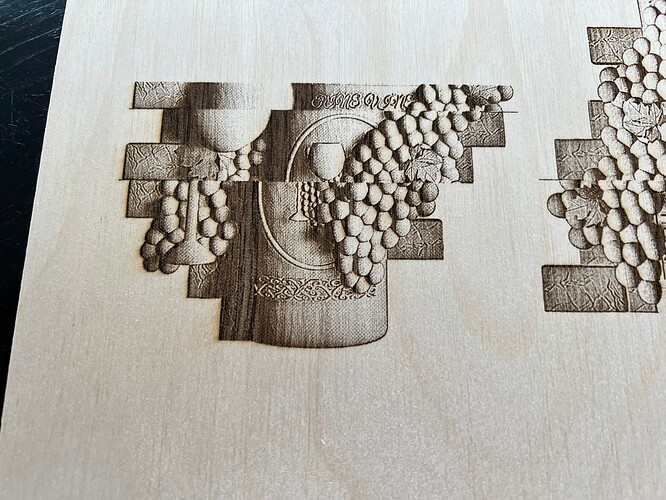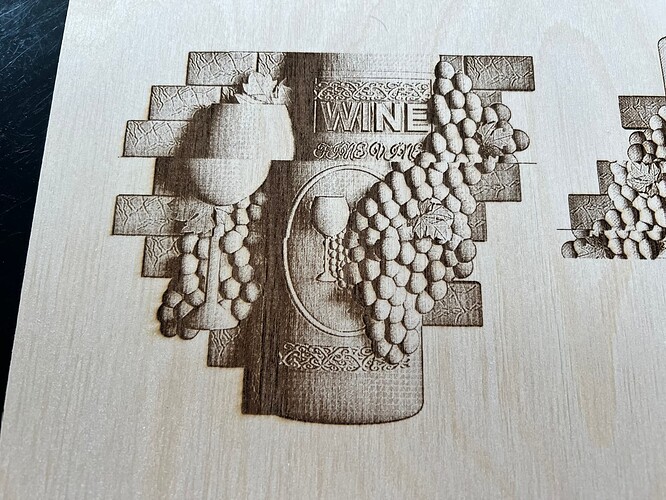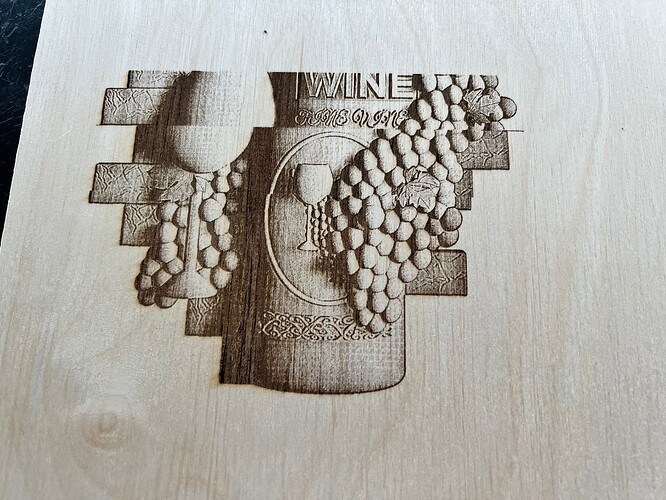 I've had this issue randomly on plain text, simple geometric shapes, and complex art like this. I've tried at 100mm/sec, 50mm/sec, and 35mm/sec. Firmware is the latest version, I'm connected via USB-C to USB-B cable with no adapter, and the belt tension is tight but not stretched though I've also tried loosening and tightening. This thing is really getting on my nerves at this point. Any ideas?