In time for Father's day if you hurry! This is my latest creation using Lightburn and a $1.00 cutting board.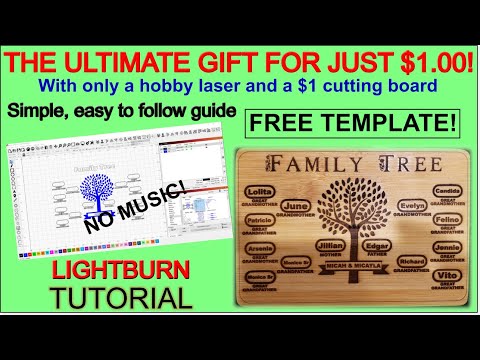 Pa, how come our tree only gots one branch?
Another quality vid from Richard! Thanks!
(it only bothers me a little that your great-grandmothers names were Paul & John)

@Hank That's funny Hank!
I cannot see the link for the file
@Alan You probably watched it in this forum where you can't see the description.
Here you go:
Thanks.I now have the file
This topic was automatically closed 30 days after the last reply. New replies are no longer allowed.