So I was running a file, and something always bugged me about our Nova35. Never could get a great engraving out of it, just "ok" ones. One of my products this would show up on, and I decided to play around and see what we could do to fix it.
See that hood line? Its a solid outline in the file, but showed up segmented. Today, I started playing with settings to see what was going on. Eventyually, I got it to get better by increasing "lines per inch" and "line interval". They typically go up together, but I found if you take interval down manually too far, LPI does not change.
But, try increasing the LPI to 600 or so… and bam.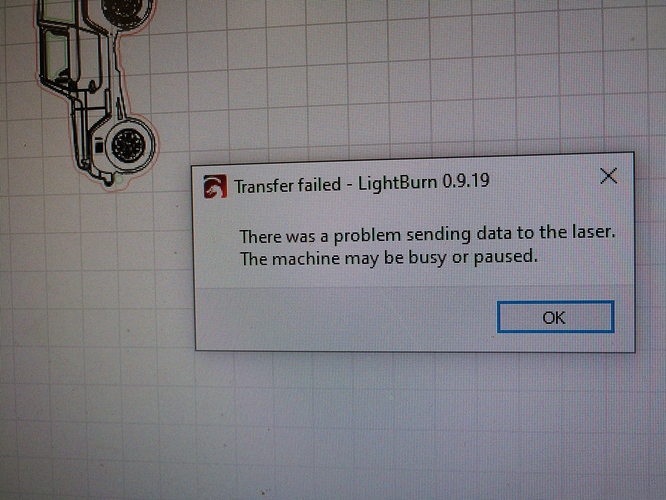 The laser would shake like it was having a seizure, then start cutting out part of the vector data. Or just engrave parts of the raster layer. It was trying to engrave at 1060mm/s, which the servos just about died thinking of doing. After this, no matter of resetting the PC<,laser, or setting in Lightburn would fix it. Could not engrave, until I uninstalled, ran CCleaner, re-booted again, reinstalled, and then we got it running.
I decided that 500 LPI was the sweetspot for this design after, and just adjusting this setting kept it all happening fine. Not sure why, but it did this on 2 computers (my printer PC used to be the everything-in-the-shop PC, so installed on there still as backup) and happened on both.
Oh, @LightBurn, can I request a feature? Can we get a time estimate front and center, or is there a way to turn this on? I would love to see the estimate without the preview as I adjust settings. Helps with estimating job costs.