Trying to set up a pass through file is not going so smoothly for me, hoping someone can provide the step in missing after watching the limited videos out there that exist.
I set my file up and created a shape (a square) around the portion that will fit into the bed. Selected the image, then the shape and then chose "cut shapes". But instead of slicing it through and leaving the cut edges open for the purposes of continuing the cut, it completely closes and makes two independent shapes.
What step am I missing here?
The photo is an example of what it looks like now. And granted, this is two simple lines that I could easily delete to open the design up, but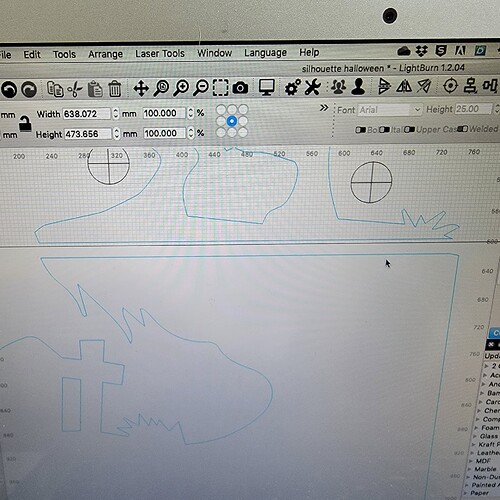 I have 6 other files and some of them are incredibly intricate.