I thought I could draw out a gasket in a few minutes. Now after few days of messing with it, I still can't figure out how to do what I'm trying to accomplish.
I'm trying to join the curved paths at these points so I can trim away the inside nodes to cut only the outline. I've tried everything I can find to join them, but I haven't found the right thing yet. My plan was to create a circular array of this for the other five holes.

This is basically what I was hoping to accomplish.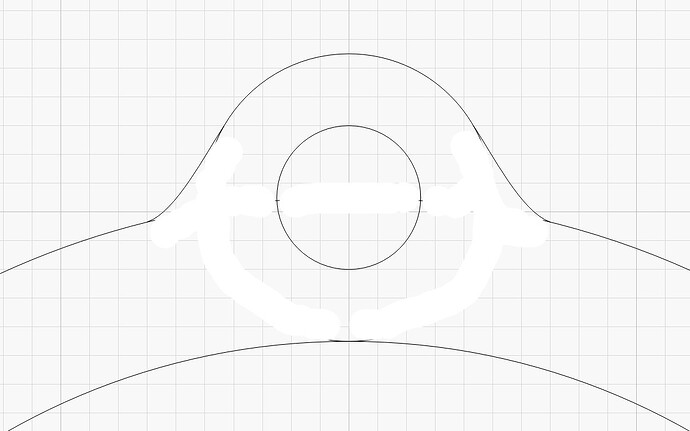 Any advice is greatly appreciated. I feel like I've read and watched everything there is, but I'm sure I'm missing some little trick.