I am more than satisfied with the laser quality. I have just installed the JTech 4.2W diode laser and I love the quality of output. The software has only just updated because I have had no machine for a round 10 weeks. I was a snapmaker user but I have changed to a Shapeoko SO3.
I have three questions because I am now a little unfamiliar with software.
My test output (image) showed the lines between the segments and I am sure it is just a setting that I cannot find.

I have an issue where controlling the movement manually is sending the X and Y axes in the opposite direction but the Z axis is working as expected.

Once I have found the optimum focus point, is there a way to ensure that is the same distance for every piece of work?
Thanks very much for your help.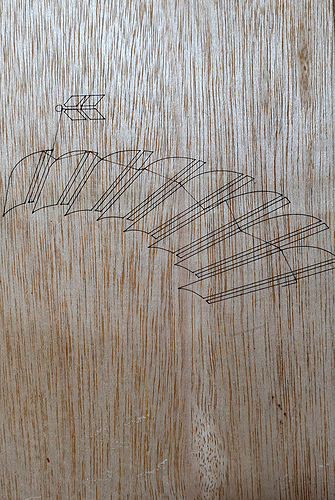 Any assistance with these dumb questions would be very much appreciated.