I am using VEVOR 20W USB CO2 Laser Engraver to cut some objects, but the laser draw some dashes when I press on Frame for unknow reason. @LightBurn
This is the settings for laser on my Lightburn application.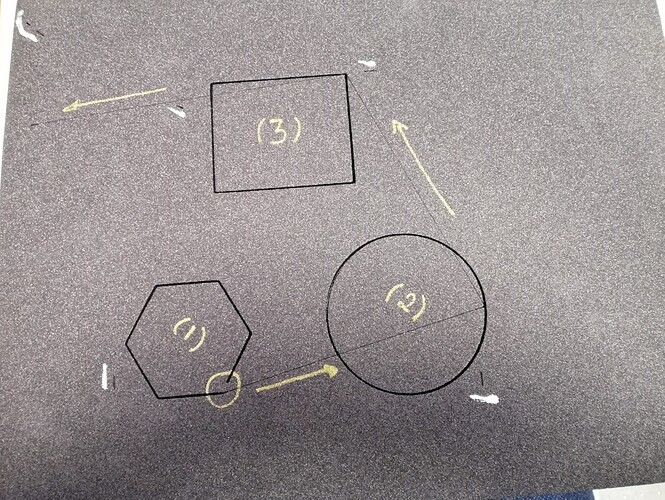 Laser's head didn't return to origin once it is finish the engraving.