Hi All,
I am trying to do an image on a skateboard on my 100w Ruida Chinese laser. It is a vector image that I am engraving on to it.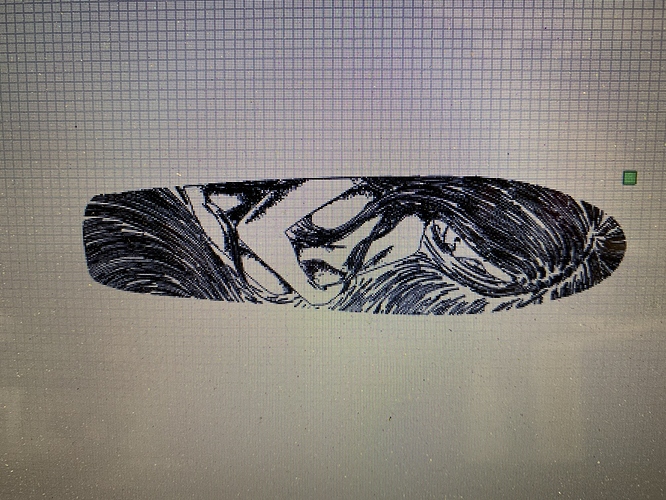 I loaded in and lined it up just fine and even did a preview to make sure it was set and to see how long it was going to take. Everything was just fine.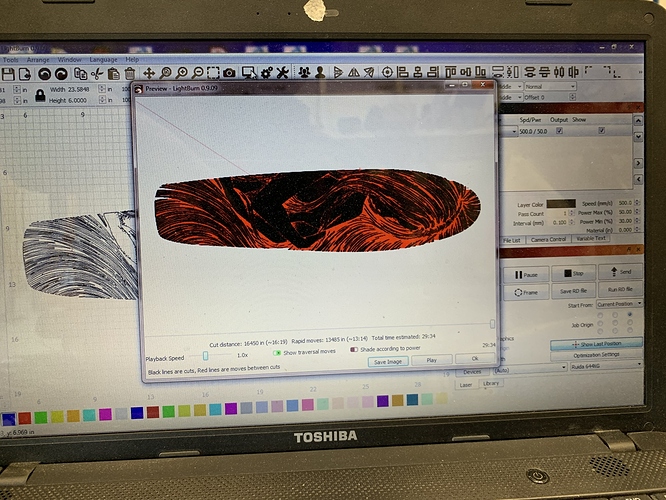 I launched it from the laptop and its fine for 19 mins then it only goes halfway up the board and acts like that is the top and starts going from there! Any ideas how to make it so it doesn't do it?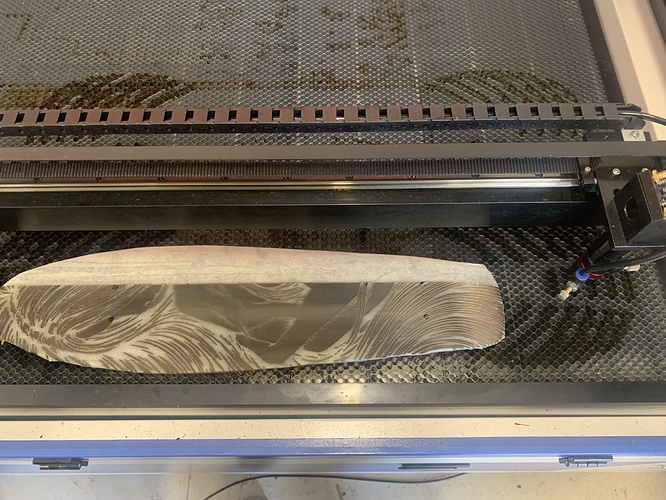 You can see where I stopped it at the new bottom of the engraving.