So I've been having a problem lately with my laser's movement.
When I first started out I had no issues, but now I can't figure out why my laser runs into the rail.
As if the controls were inverted.
My setup is a 7w J Tech laser on a Shapeoko 3 XL. (Origin is rear right)
I've read that this CNC works in a negative grid area, but I've no clue what changes I need to make.
Now, specifically, when using Lightburn's controls, when I click left, it moves right and into the rails. But when I click right, it moves to the right, again hitting the rail. Same with forward and backward movements. Both buttons, move to the rear hitting the rear rail.
I'll attach images of my current settings.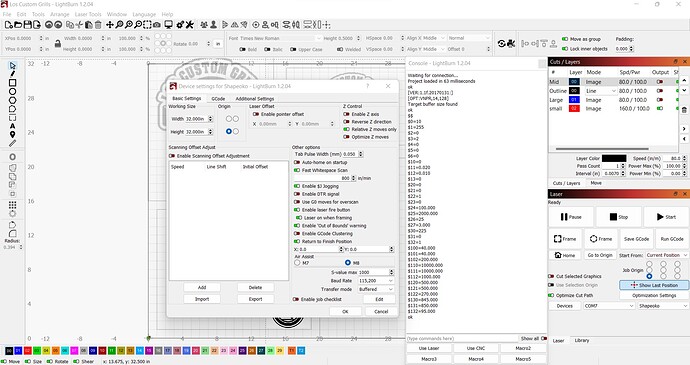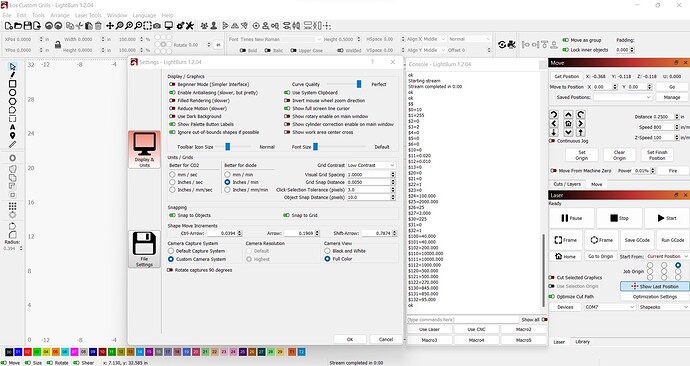 Also, any advice or recommendations for any changes to my settings would be appreciated.