Hey Everyone, newbie to laser engraving/LightBurn here. I am having issues with some of my burns going out of the bounds of the image I am trying to engrave: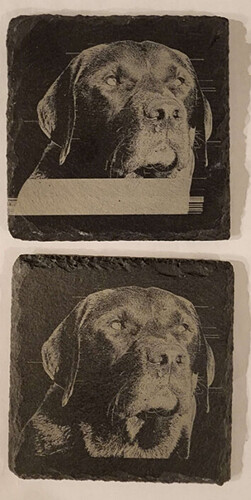 The top was started with Jarvis image mode, which over burned as you can see at the bottom of that coaster (the pure white was intentional as I restarted the burn after changing it to Grayscale and inverting the image). The lines that extend beyond the picture are what I'm having an issue with getting rid of. The way I got rid of most of them was to change to Grayscale and drop the minimum power to 0%, which is how the bottom coaster was printed.
In the preview mode, all of the traversal moves are where the extra lines show up: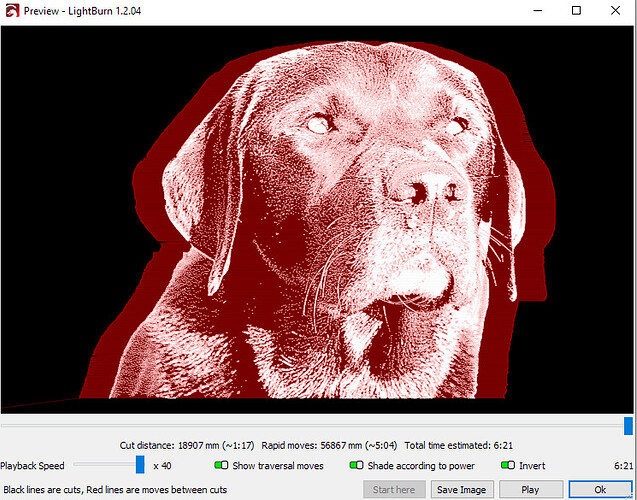 I am using an Ortur LM3. I did ensure that $32=1 in the machine settings, however I can't quite find another setting that might cause this. Any ideas?