Hey!
I recently got a 60 Chinese laser with a RUIDA RDC6442G controller. Using Lightburn of course!
Noticed yesterday when trying to do a camera alignment that I am seeing slipping between the fill pass and line pass. So today did a similar test with 4 circles at different spots on the bed to fill… then those same 4 circles to line. all 4 circles seems to have some slipping with the one below being the worst.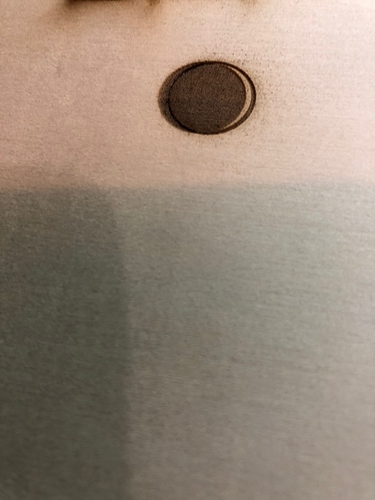 Oz in a different post mentioned it could need some adjustments of the idle speed or acceleration. Should I just be making tweaks to both and testing or is there a better way to go about fine tuning this so the issue gets fixed? Thank you for anyone reading, and any expertise is much appreciated!
Cheers,
Brett