Whatever I do - hiding the blades, using the honeycomb table, hiding the honeycombs, changing the focus, changing the camera settings - it just won't get a high enough score to recognize the pattern.
I'm using a no-name 5MP 160° camera in Linux, looking at the bed with the case closed.
The bed's size is 700x500mm, printed on an A4 sheet.
I've added a LED strip for better illumination.
Every time I click capture, it's like rolling the dice.
Will it recognize i at all?
Will the score be above 9000?
Will it be SO close, but not good enough?
I don't think I can make it much easier for lightburn.
Any ideas?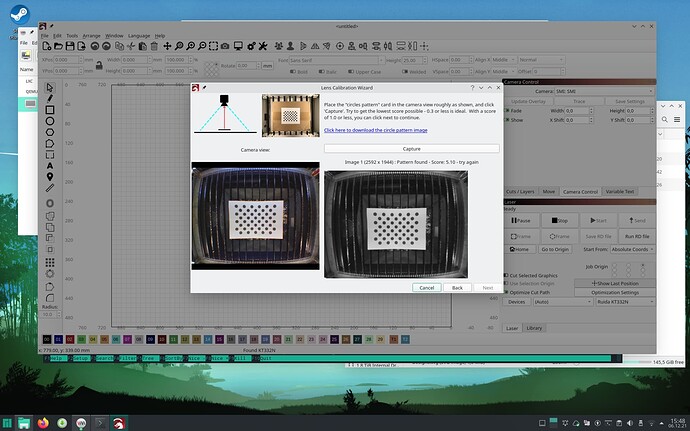 Thanks