I imported DXF file to Lightburn for engrave fill text but keep getting message "Shape were set to fill, but they weren't closed". I tried to weld but still have the same issue. The weird thing is opened same file with Lightburn Ver 0.9.20 without issue and preview look normal.
Can someone take a look at the file and help me please. I'm very appreciate it.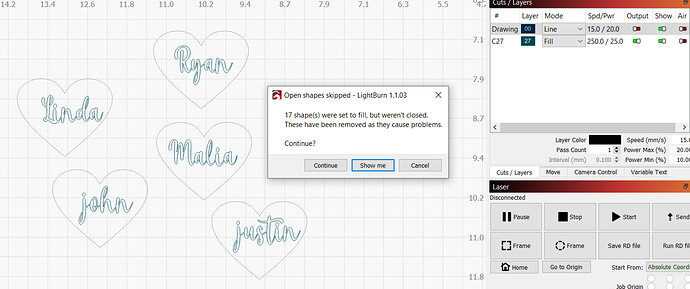 If I click Continue the preview will look like this: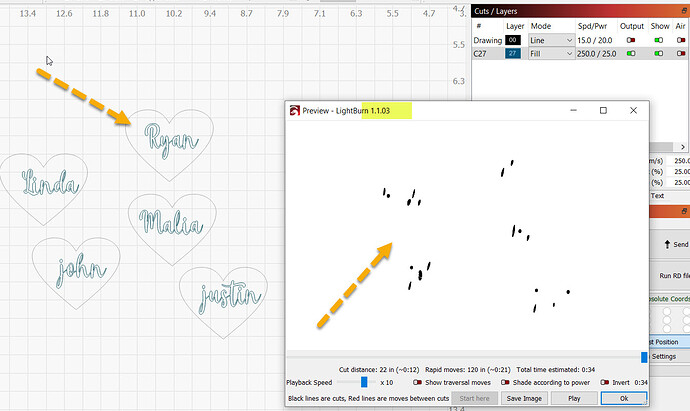 Opened same DXF file on Lightburn 0.9.20 without issue. The preview look normal but we always want to use up to date version instead of older version.
File:
File.lbrn2 (362.8 KB)
heart.dxf (741.4 KB)
I attached a file in this post.