A friend wanted a piece with their names and marriage date on it.
I typed both their names plus the date but the problem is that it burned both names wihout the letter a?!?
the burned result met the design except for it to leave out the letter a in both names.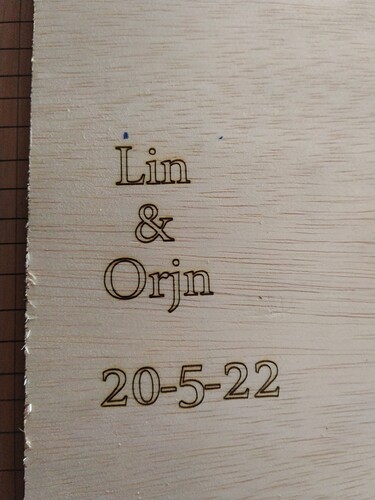 here are the pictures of the design and the outcome.
im pretty new to this and this looks like rocket science to me.
i hope somebody can help me.
kind regards Robin