Hi, I'm new to this, and know I have a lot to learn.
I have a 500mW laser add on for my 3d printers. I've been learning and playing around with it, and Lightburn software is the only reason I haven't given up.
I'm getting really good results cutting outlines (SVG images, or letters), but when I try and use the Line + Fill (or just Fill) options, the borders of the images are blurred.
When I do the line, it traces the path, and it looks great, but Fill or Line+Fill goes back and forth one line at a time. (I'm sure that's as designed), However, it's like it's starting or stopping the laser too late, so the borders between burn and non-burn aren't sharp.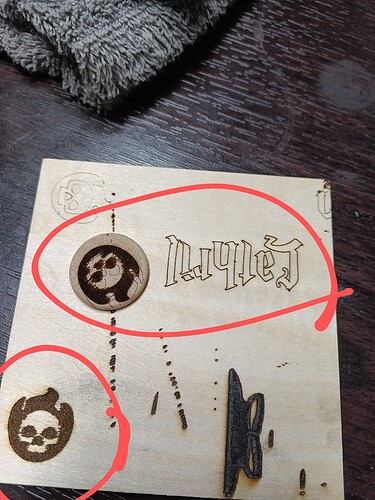 Any thoughts on what I can try?
My speeds are very slow (10mm/s, etc.) because I know I have a little baby laser. I love the results I get on Line, but so far, Fill is coming up short. Any tips to make it look better?