I have one machine that does somehinf very weird on the material test.
its seems to start off ok and the each line keeps moving to the right just a little bit.
I have only Noticed this since 1.4.0 and not even sure if its lightburn or the machine.
When I do a normal job , all cutting and engraving works as expected, but only when I do a material test it seems a bit messed up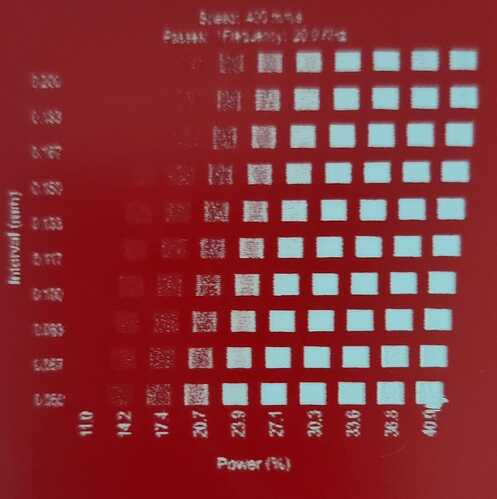 The speed is set 400mm/s, so its not because of a spead increase on each line, as you can see in the image on the left its changed to interval, so all lines run at the same speed.
Any usefull feedback would be much appreciated.
The controller is a Ruida 6445s.
Lightburn vesion is 1.4.0.2