Well I have owned my Ortur "rotisseur" (LOL) for about 6 months now and just dragged it out today and played with it for the first time and this is my results.
OLM - 4.5 W. – 100mm/m – 100% power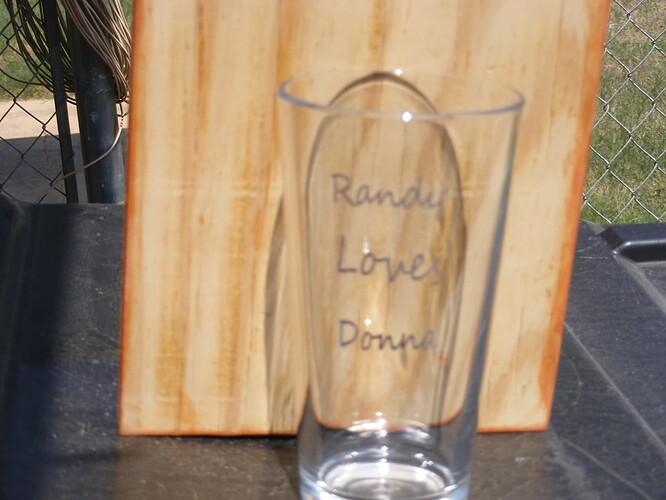 I took several pics inside the house but no good shots so I went outside, snapped this photo and 10 seconds later a big gust of wind hit and my first burn went to the ground, and shattered into a million pieces. So back to the drawing board.
I also found a flaw with ortur. The little stop plate that keeps your glass (or whatever) from sliding down had to have an offset put in it.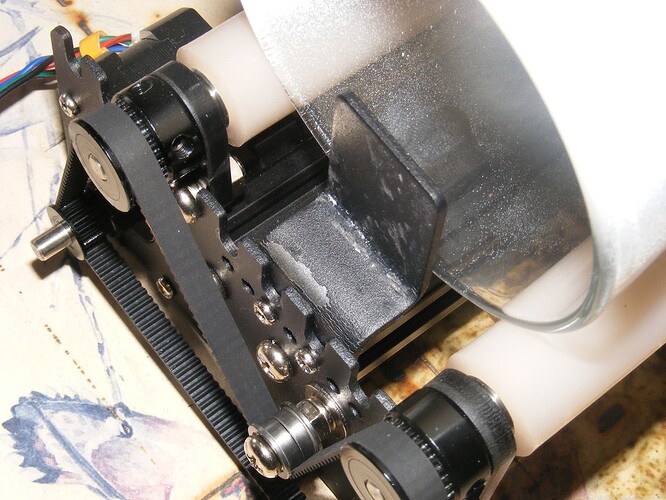 And here is my hammer/vice offset. Works good now.
Until next time – BYE
Randy