This is my first go at an LED Edge Lit Acrylic sign. A small one, 140mm diameter.
From a distance of 3ft (1 metre) it looks really good. But up close there is a weird thing happening.
Close up, weird lines: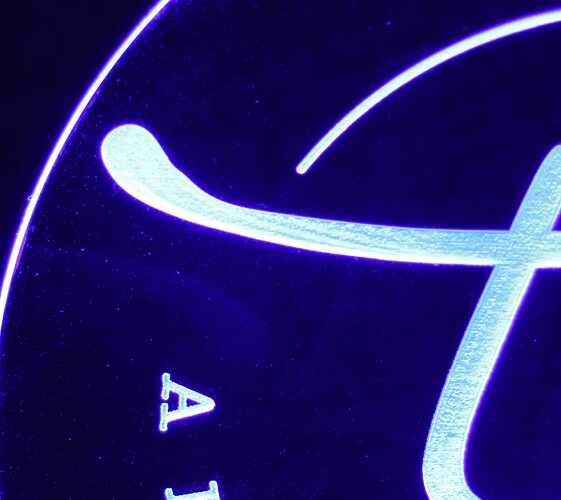 Overall, I'm pretty much happy with the result. but that weird pattern annoys me.