Hi guys,
First of all. Sorry for my bad english

and second. Yes i know i can do it whitout flood fill. But the result are better with flood fill on this kind of wood.
I have a problem when i engrave with the flood fill mode.
you can see it in the picture. He starts by 1. engrave the little part, jumps to 2. (or somewhere else) and when he cames back to 3. he always create this little gap there.You can see the line between 1 and 3 . He dont connect at the end of the first part.
I marked some of them with green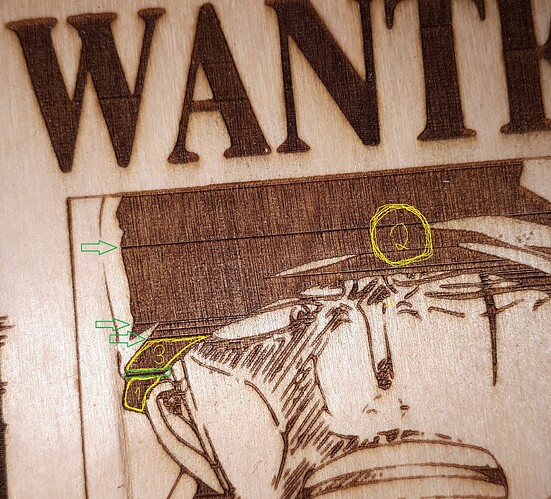 you can see many of this gaps
some more examples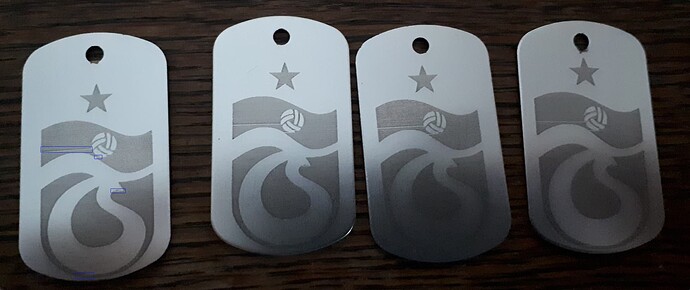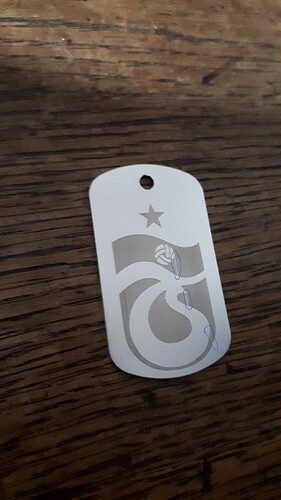 i hope i could explain it
i have an Ortur Laser Master 2 Pro
does anyone know how i can fix it ?