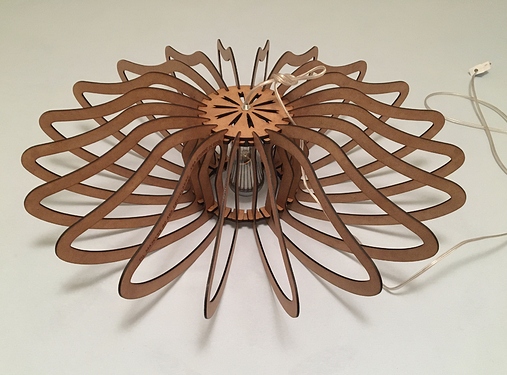 no glue, no screws or bolts …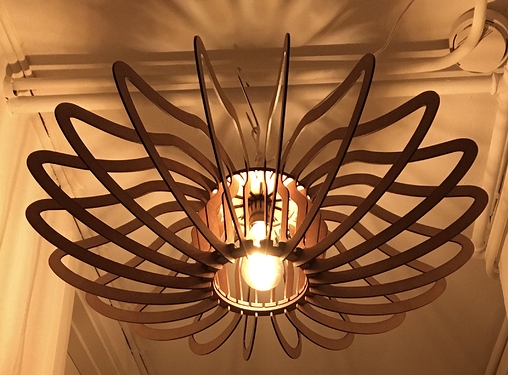 This is my last lamp. Everything is done with Lightburn (and my K40 ;-).
The material is 3 mm MDF, cleaned with household alcohol for grease tracks from the MDF, and "impregnated" with my own beeswax. The light source is an Osram Vintage 1906, E27, 5Watt, 140lm, 1800K.
Laser parameter: 2x450 mm / s with 20% (7.5 mA) for cutting and 1000mm / s with 17% (5.5 mA) for some engraving. Water temperature below 20 degrees Celsius.
MDF has many advantages, it is much more uniform as plywood, is very stable and beautiful to look at. The disadvantages are that it develops very greasy smoke by laser cutting and the material must be kept dry afterwards (also applies to plywood and wood).
By the way, MDF I can also cut with 1X 350 mm / s and 28% power but I think the result is a bit nicer with 2 turns.
I'm in the process of testing HDF, it's very interesting. It requires some more power and slower cutting speed. But it is also a lot harder as MDF.