Hi fellow Lightburn users,
I'm facing some difficulties while using Lightburn software for my laser engraving projects, and I could really use your expertise and insights to resolve these issues. Currently, I'm experiencing two major problems with the SVG logo I want to laser engrave, and I'm hoping someone here can help me out.
1. SVG Logo Being Engraved Mirrored I have noticed that when I attempt to laser engrave an SVG logo, it is coming out mirrored or flipped. This is quite unexpected, as I want the engraving to be an exact representation of the original SVG file. I have tried adjusting various settings in Lightburn, but I haven't been successful in resolving this issue. Has anyone else encountered this problem before, and if so, how did you fix it?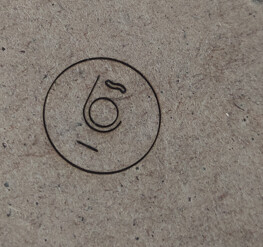 2. SVG File Resizing Error Another problem I'm facing is related to the resizing of the SVG file. I want to engrave a circle with a diameter of 55mm, which should be equivalent to 5.5cm (I double-checked my calculations to make sure I'm not making any mistakes). However, when I send the job to my laser engraver via Lightburn, the engraved circle comes out with a diameter of approximately 17mm, which is nowhere near what I intended. This resizing issue is puzzling me, as I've followed the correct steps to set the dimensions accurately.
I'm not sure if I'm missing something in Lightburn settings or if there's a different approach I should take when importing SVG files for laser engraving. Your guidance and suggestions would be immensely valuable to help me overcome these challenges.
If you've encountered similar issues or know how to address them, please share your knowledge with me. Any tips, advice, or step-by-step solutions would be greatly appreciated.
Thank you in advance for your assistance!