Hello

I have a new Two Trees Ts2 10W laser that I am having trouble setting up. I'm getting the attached error code when I try to set the laser to 'engrave'.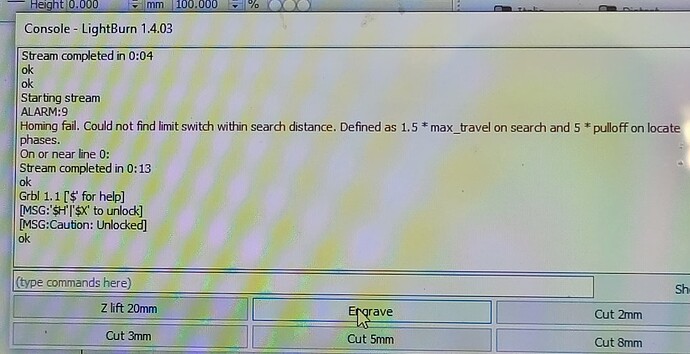 I have it set up to start from 'absolute coordinates'
Home is in the bottom left.
The X and Y axis are working fine.
Thanks for your help!