I have an issue that I thought was related to the $32=1 issue, but I set that value for my laser and I still get this issue. When marking wood, I don't seem to have a problem, but when I'm burning/engraving on anodized black aluminum business cards, the laser seems to not power off between designs or letters. That leaves kind of a scuff mark, even though the graphic itself has a transparent background.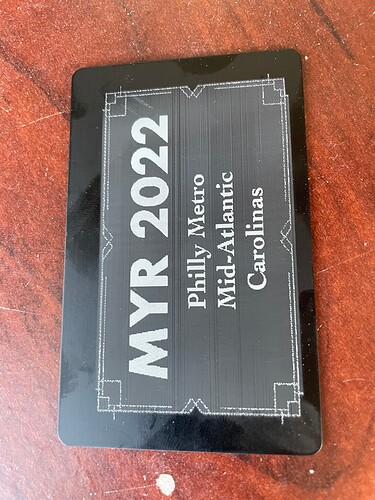 You can see there is a bit of an art deco border, and the background is transparent. It also happens on the company logo I'm trying to use, where in between the letters it's marking even though it also has a transparent background.
It seems like the laser is going into a low power mode in between engraving/marking, but staying on high enough that it discolors the coating. Is there some setting I can adjust to fix that?