On the never ending quest to tune my laser and see what I can get out of it, I've created a new dot test pattern which is below. This image was created at a resolution of 508ppi. If you run it you should do it in passthrough mode so that it is not resampled. All dots/pixels are .05mm.
The tightest pattern has the dots spaced with a center to center distance of .1mm. Each dot has a blank space of .05mm between them.
The next has .1mm of blank space followed by .15, .2, and .25.
I created a file with a power and focus grid with this pattern to dial in my settings.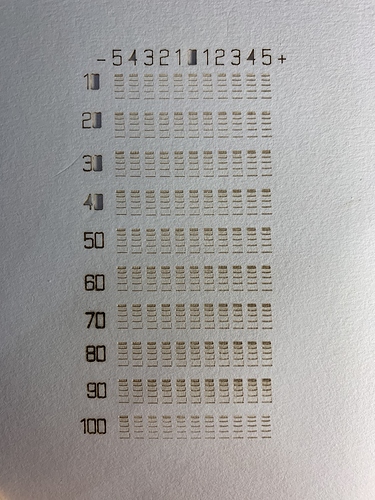 It's pretty small. The entire grid of this pattern above measures 36x87mm.