Interested in lasering wood and tile and have been scouting the forum for learning
picked this because running same equipment
JVL Jan VanderLinden
J-Tech 7 watt laser
300 DPI Jarvis
Speed for all tiles is 60 IPM
The only thing that I changed is the power.
Critique welcome.
I started at 60% and went up in increments of 5% each (last one is 80%)
Had a question is was this 1 pass or in cut layers???
What do you use as process to clean up pics for wood and tile ???
Process for cut layers???
I played with cut layers but had better luck running 1 pass Shure i am doing it wrong.
How should you bring pic in process???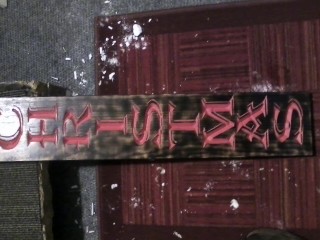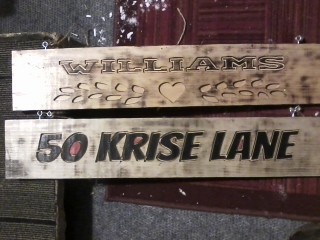 Some signs I Vcarved all reclaimed pallet wood 2nd pic was flute Bit. I have done over 150 Vcarved signs in 10 months
sorry no pics of lasering i will post some pics of all my mistakes in lasering and trials tonight'
Thanks group
JEFF