HI, I checked in with you guys last month and you were INCREDIBLE in helping me resolve an issue I had. And so, being the newbie that I am, I have applied that fix to every file. FIx: using image trace when importing a png file.
Today, I have imported a black and white png file, used image trace and then copied the settings from the previous file I had issues with.
Speed 3.5
Power Max 85%
Power Min 75%
My issue is that the engraving is leaving lines of powder coating and rough edges of the graphic. I tried lowering the speed even more and increasing the power, however, I'm clueless as to why I tried that. Just sounded like a good idea.
Can anyone tell me what setting I should be adjusting?
I'm working with a 60w CO2 laser, that is only 4 months old, everything has been cleaned and aligned.
I'm attaching a pic of the issue as well as the lightburn file.
Thanks so much for your help!
TSA Northeast Tumbler.lbrn (314.3 KB)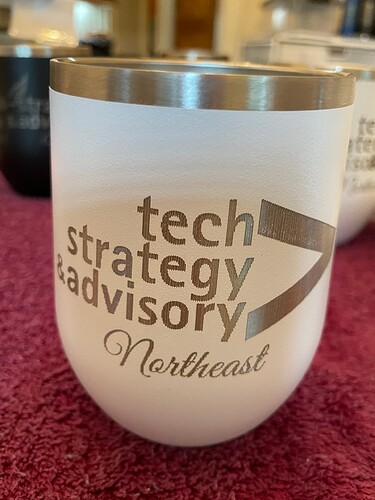 Sondra