Hello,
I have a very annoying problem with my laser, when working with vectors, I am not able to just finish a simple circle.
The result gives a circle where the end point does not touch the beginning point, so I get about a half millimeter not cut.
It is very annoying, because I have to recut every single round manually after. When I engrave a raster image, I do not see this problem.
I did tighten the belts, clean the rails, change gcode generating and sending software, change image, change GRBL version etc …
I think it only happens on X axis, but I am not sure.
Here is a simple example to understand, I modified GCODE to keep the laser ON, so that I see the travels, and I see that the errors happens when the laser start a new shape :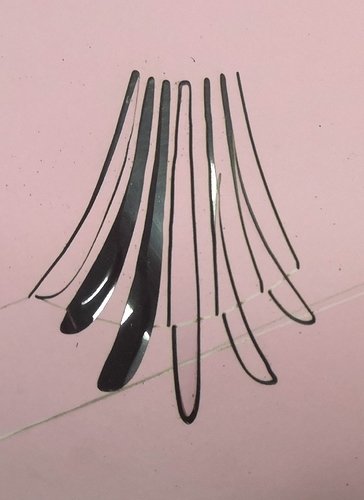 Thanks in advance for your help, I tested all I know and I really do not know what to do.