Just downloaded the trial version and completed the instructions for find my laser. It did not find automatically. Also the Meterk 4.1T laser does not appear in the list for selection. The software that came with it is SCarve 4.1 and not a great software. Laser works fine. i do not know if it is GRBL or what.
The following are the specs:
Model: DK4.0 ( Wireless dual template)
Head: 20W
Material of Machine : Aluminium Alloy+Acrylic
Main Color: Black
Plug:
Wavelength:
Power Supply: AC Output 5A
Connection Method: WiFi / Cable
Data interface: USB
Supported Formats: jpg / bmp / png
Screw: T8
Carving Space: 170200mm / 6.69inch x 7.87inch
Supported OS: Above Windows XP system / above android mobile phone 4.0 system
Supported Formats: jpg, png, gcode, etc
Engrave Mode: Image Engraving, Text Carving, Contour Carving, Pixel Carving
Carving Object: wood, bamboo, paper, plastics, leather, rubber, Acrylic etc.
Product Weight: 1.8kg/ 3.97lb
Product Size: 334012cm/ 1315.7*4.7in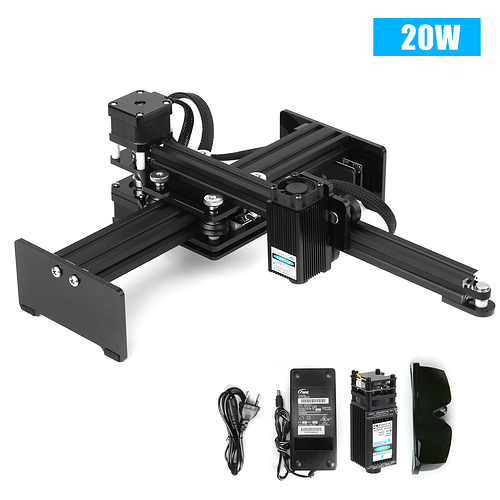 My laptop is running Windows 10 Home 64 bit system.
In reviewing the tutorials of Lightburn, I would really like to use this software.
Thank you,
Terry