The computer I'm using is a Lenovo ThinkPad with a i7 and windows 10.
I was looking and looking for a viable camera to use with the lightburn software with mixed results. So I broke down and bought the official lightburn camera ($80) with the 3d printed mount ($30) I figured I couldn't go wrong with it.
I was wrong, or am I? I don't know.
I bought the official camera from cohesion3d.com. Installed it, it took quite a bit to get the camera to calibrate. Like 3 hrs… It's favorite score is 8888.0 for some reason. But playing with lighting and A LOT of cursing, I got every score 0.3 or better. My real problem is the overlay. My attempts to do the calibrate camera alignment was horrible.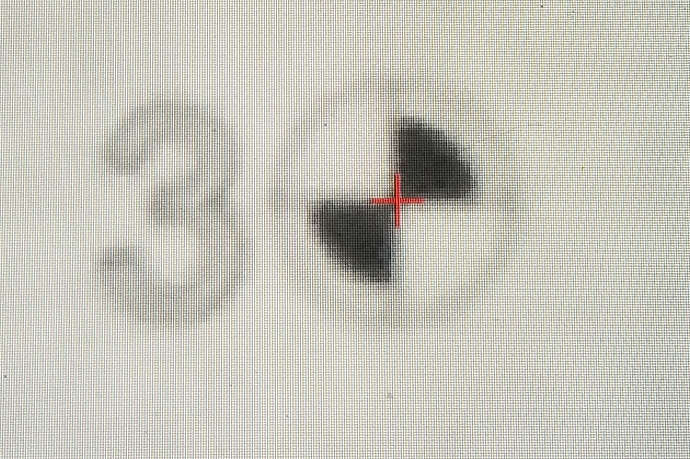 Bear in mind, this is less than 2' from the bed.
I watched the videos on YouTube and the images there are decent. So unless there is a setting that I'm not aware of, if this official camera REALLY is 5mp, then it has the resolution of a 1mp potato. See the pic below. I'm really hoping there's some way to adjust the resolution, because this is awful. I'm trying to burn these runs on to 50mm wood disc's and with the overlay, that 50mm disc is nothing but a blob on the screen.