Hello,
I am still doing tests with my Ortur Master 2 (20w)
I noticed there is some kind of offset, please see the image below.
The text is "KTEST" using Segoe UI Light font, on lightburn.
700/23 Fill Line
Is there some kind of calibration I can do to make the text more sharp?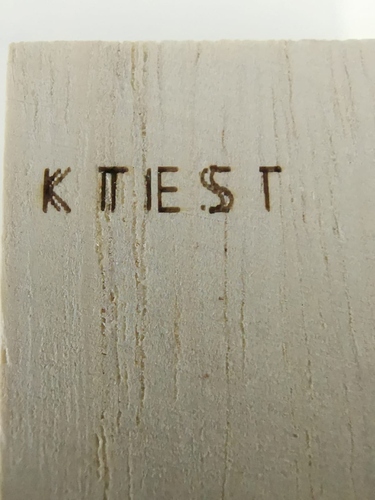 Thank you