Hello,
I am using the Ortur Laser Master 2 (20w)
Just been doing some tests using card board and rectangle boxes.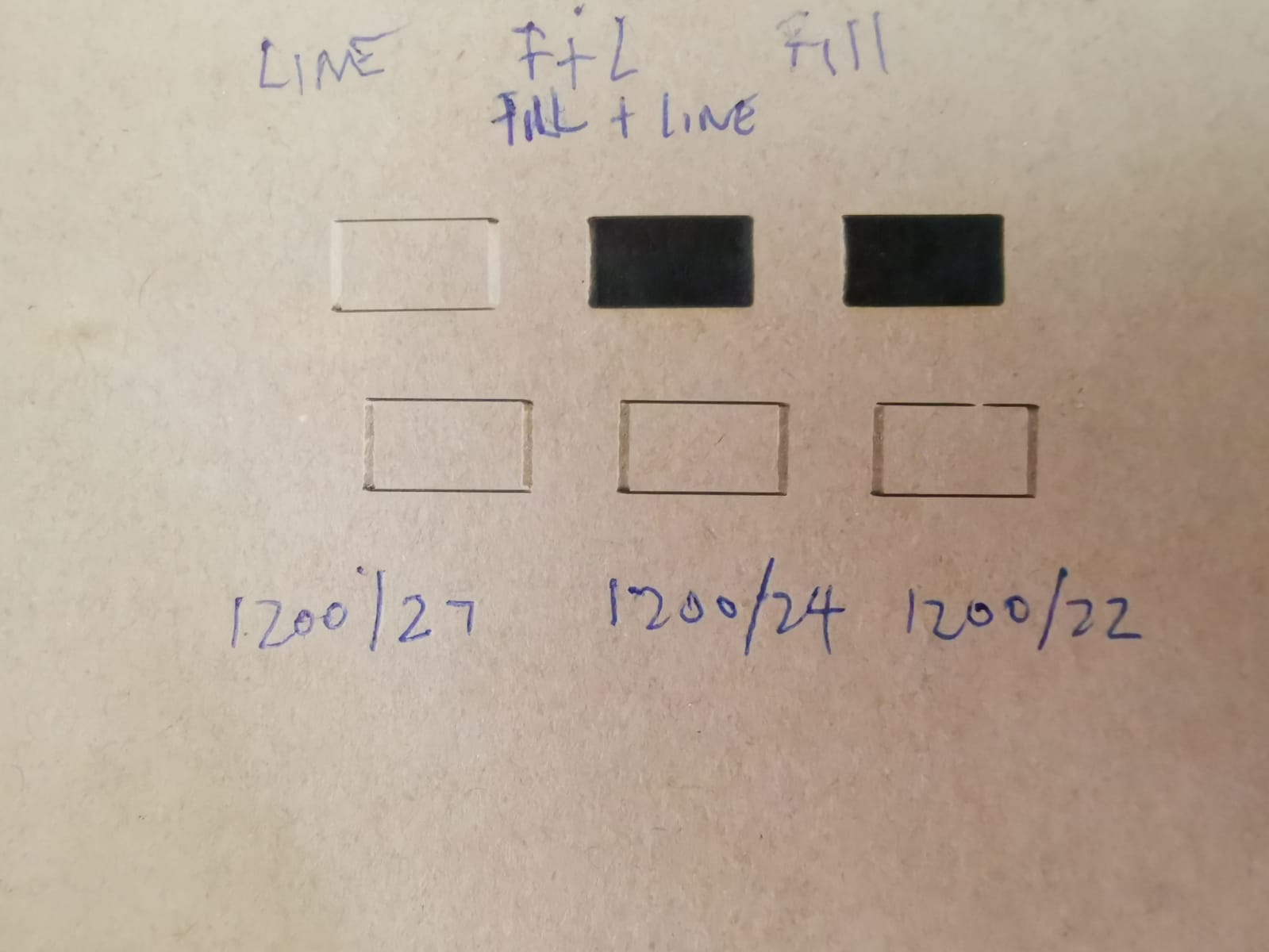 1st: Line, 2nd: Fill + Line, 3rd: Fill
Then I noticed that on the first rectangle the sides have no burning (not sure if it is because my laser diode is a bar and not a dot.
I then tried to increase the power for the next test.
1200/27, 1200/24/, 1200/22
As you can see, the problem is still there, not sure if its an axis problem or just the way the laser diode cannot burn enough power going one direction?
Anyone know what the problem is and if I can change some settings using lightburn?
Thank you.