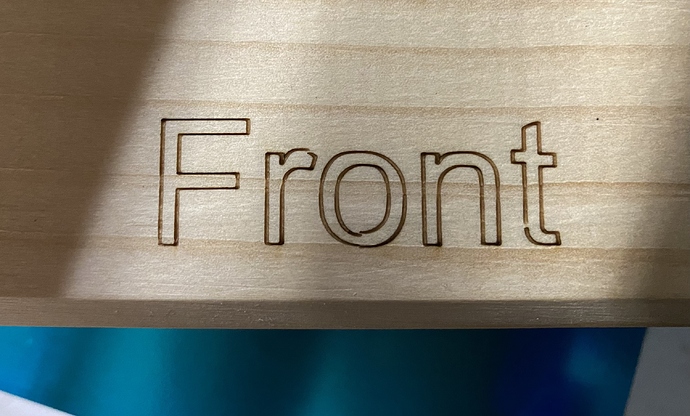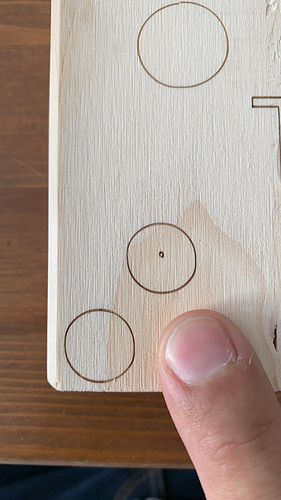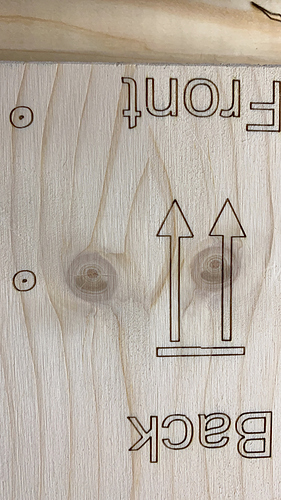 Hey guys,
@OrturTech: Maybe you guys can help me.
Got my LM2 20W today, assembly was easy and setup in LB was fine as well.
Now I got these results:
Circles are not round
Focus point is always a line, not a dot. Focus from 35mm or 55mm.
Lineends dont meet, there is a cutoff between them.
Here is what I did:
Check if the belts are tight, but not too tight. The Y-Bar glides from an angle at around 45 degree from front to back. From left to right at maybe 60 degrees.
Check different focus points
Check if the frame is rectangular
Checked if the X and Y are calibrated, they are. burnt a rectangle with 300x300, all sides fit.
What else can I do ?