Hi eveyone,
The other day i was trying to connect a SSR to the output of "wind" from my ruida controller and it seems it does nothing. Today I've connected an optocoupler which has a led indicator when detects 5-24V and it doesn't seem to be receiving anything to.
I've also tried to connect it to the "status" output and 24V and doesn't looks like working.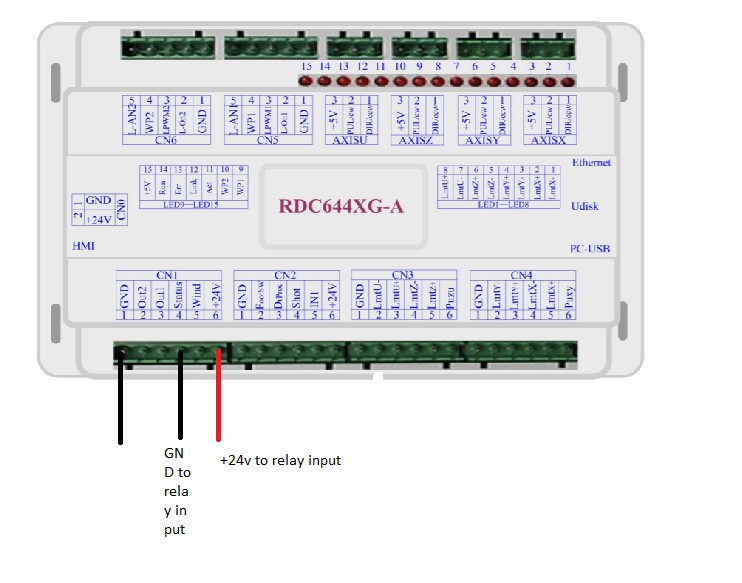 Between 24V and GND i have 24 V , so it is power in there.
I was wondering if maybe i need to enable the outputs in any way and if so how can i do it?
I have a Z Zelus 700x500 60W laser from amazon europe with ruida controller rdc6442g-b
Thanks in advance