New to the fourms and new to the laser cutting world.
A bit of background. I bought, used and have heavily modified/expanded my cnc plasma machine. It uses mach as the control software. I am pretty well versed in designing and creating the files needed for the plasma world as with the mechanical and electrical side of things.
As a natural progression I purchased a small laser engraver. A beamo 30w. As with my plasma machine I quickly outgrew this machine. So the hunt begun. I ended up finding a ~2014 Redsail X900 60 watt that has a 600mmx900mm working area. The original owner bought this machine, set it up, made a few test cuts and then it set dormant for 7 years until I bought it. I put a new tube in it (SPT 60 watt), installed new mirrors and lenses and realigned everything. Bought the LightBurn software as the software that came with it was junk. Installed a LightBurn 8mp camera and started burning.
The issue I am having now is what I belive to be overshoot or backlash. It has progressively gotten worse as I use the machine. All the mechanical parts are in order and the only things that are left are the software, hardware, laser psu and belts.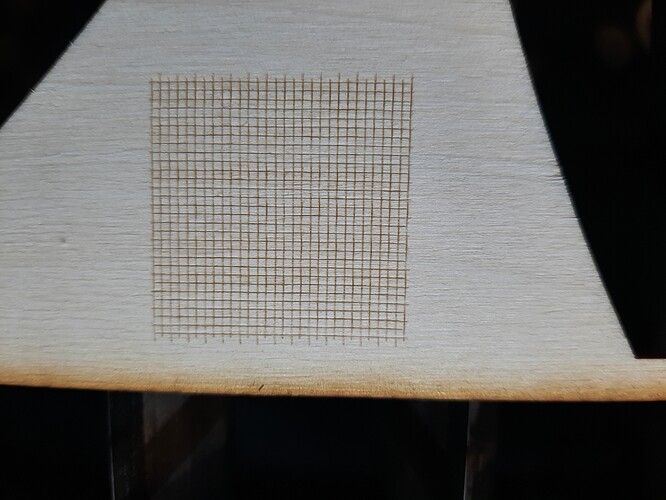 This is a 30mm x 30mm square at 500 mm/sec.
X left to right seems fine maybe a bit off but Y top to bottom is way off.
Looking for a place to start as these machines and controllers are new to me.
Any help is appreciated!