So I've been making quite a few laser cut signs lately and am wondering what everyone else has done to get clean paint lines.
My ideal finished product would have paint on the face of the wood but not on the sides (I would like the sides to remain dark/charred and blackish.) Take this sign as an example: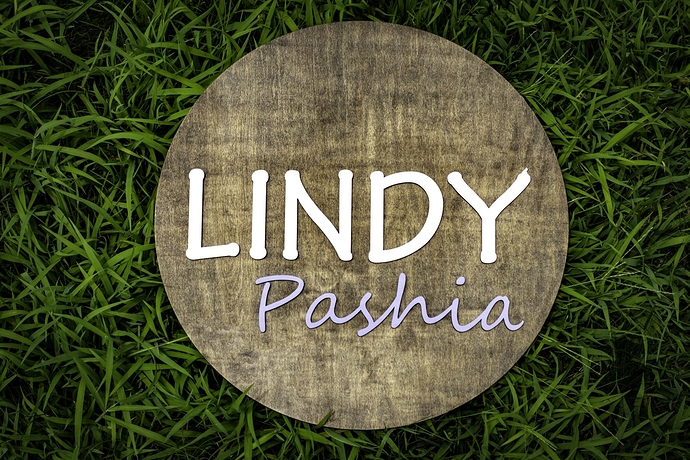 The word LINDY I would like the top of the letters to be white but the sides black/charred. If I leave it in the stencil/cutout and spray paint it or paint it with a roller/brush, it seems to get some paint on the sides near the top so not ideal.
Has anyone tried painting wood like this before cutting it, and then applying like a large painters tape or something to the surface to keep the surface clean, and then cut it?