Hi guys,
Probably the information is allready stored somewhere, but as a complete newbie i don't know the vocabulary to pull up the right thread.
I'm trying to engrave a picture, i did some test runs on a small part of it which all went fine, but all of the sudden there's a callibration problem. I've done full engraving projects before, so it's a mystery to me why this got disalligned…
I added some pictures to clarify and the engraving specs.
Can someone point me in the right direction to recalibrate?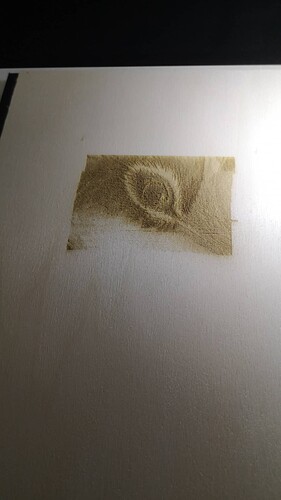 Thanks in advance!