I was excited to finally get my camera. I seem to be having focus issues however. The machine has a bed of 600x900. The camera is a 90 degree 5mp camera mounted 35.5" above the bed.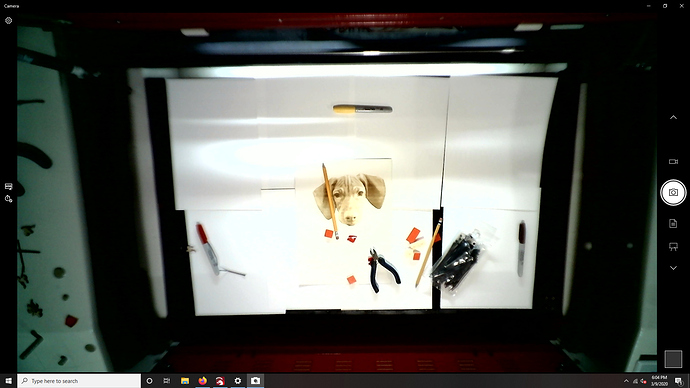 The picture in the middle of the bed is extremely sharp in actuality but looks very soft in the camera. What you see is about the best focus I can achieve trying to manipulate the tiny focus ring. In addition, the edges seem to be much worse. Look at the paper on the left side of the bed.
I did remove the little piece of plastic film from the lens and I also tried cleaning the lens with a cotton swab and some alcohol.
Any clues?