I have the 20w ortur master 2, I bought the 20w one because I figured it would be the best of the 3 options.
I am engraving powder coated metal water bottles, using LightBurn software and I ran a bunch of tests on one to trail and error the settings.
For this Bottle and two others I ran the settings at 6000 mm/min and 100% output. I'm reading forums and it some people are saying it is bad to run the laser over 50% is that true? The other two turned out pretty good, but this 3rd one not so much and I'm hoping that I haven't damaged the laser somehow.
I don't know where to find the maximum setting recommended but he manufacturer
I had the same settings for all the images on this bottle and you can see the snowmobile turned out perfect, but the rest of images didn't burn all the way through.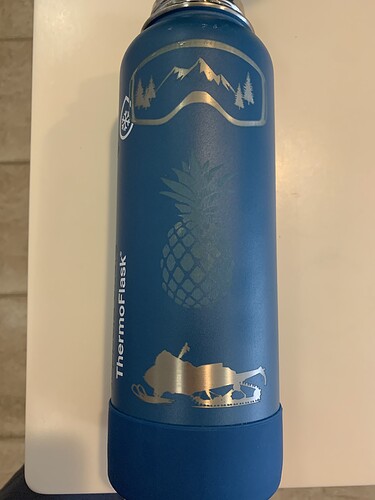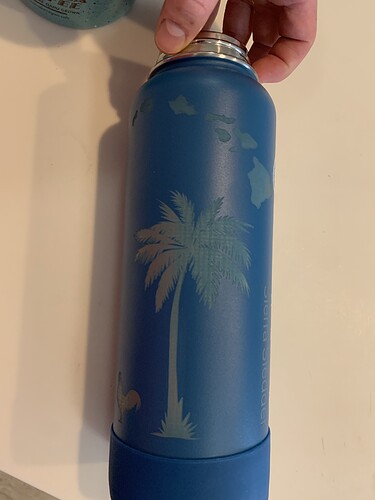 Thanks
Andrew