I've had this second hand laser for about 2 weeks and I've realised there are a few mechanical things that need to be sorted. This is just one of them.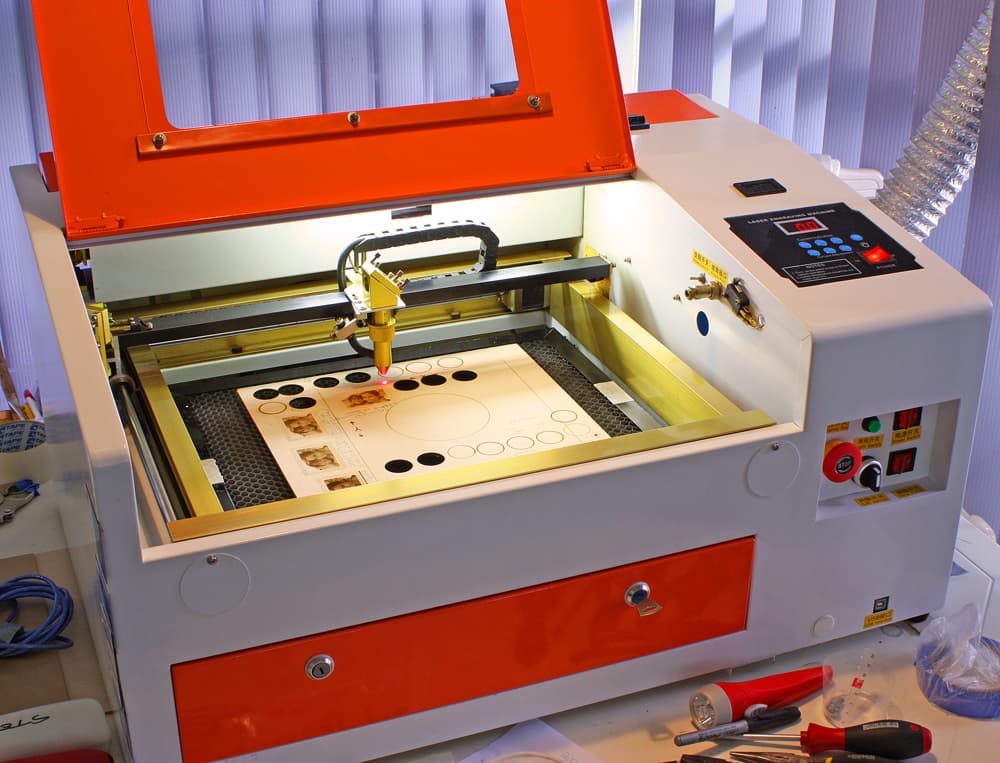 One thing I noticed is that when I use the manual Z adjustment switch on the front panel, or the switch to turn on/off the exhaust fan, sometimes, very intermittently, there is a power glitch.
When this happens, it is indicated by the back-light blinking ever so quickly, and then the controller resets, and the machine goes back to the home position. This is a real pain when setting the focus point manually.
I've plugged it into a different power outlets on the other side of the house, but it still happens. I've checked that the earth connection is valid - all good. Today I purchased a test plug socket to check for any faults and none were indicated.
So, I spoke to my brother today who is more into electronics than I am, and we came to the conclusion that perhaps it's a failing capacitor - a "smoothing" capacitor?
This capacitor is at the back of the machine: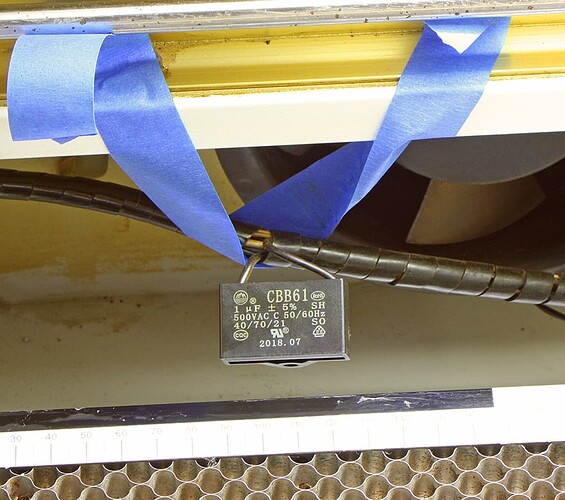 I haven't ran back the wiring to check what it is it's connected to yet. But it does seem like it's an important component. There is no bulging or physical damage that I can see.
I guess there is no harm in replacing it just to test. I hope it's not a power supply issue.
What do you guys think?
Cheers.