I have a 3018 CNC with an "upgraded" board by ChronosMaker (see picture).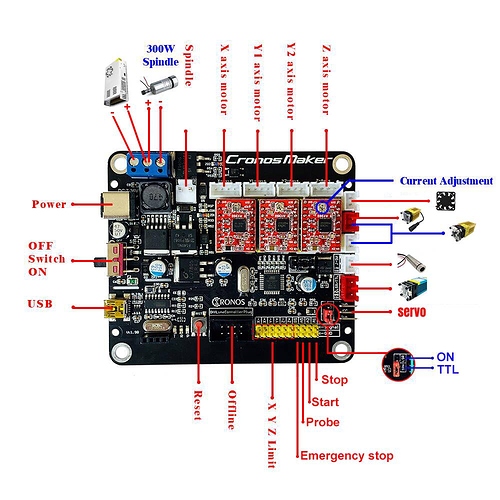 It works OK with LaserGRBL, but I have been trialling Lightburn as it would suit my needs much better. It all started well with the first tests seeming to work OK except for the laser not switching off between cuts. It would switch off between fills but not cuts. I found what seemed to be the answer on here. My $32 was not set. Setting this does indeed stop this from happening, but it also makes the laser work at greatly reduced power for both fill and cut (see picture).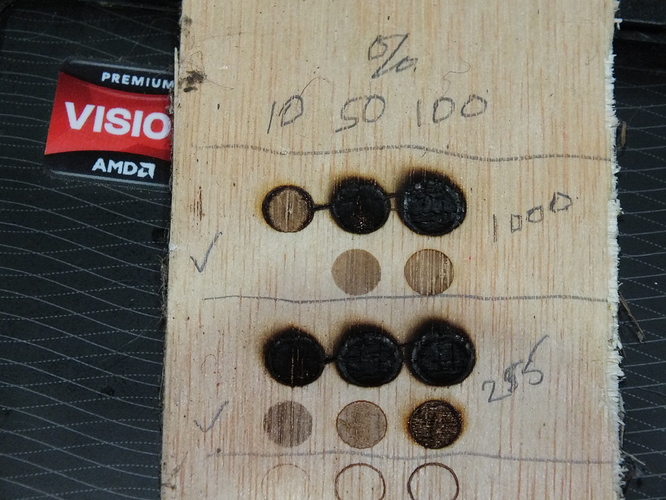 I have tried everything I can think of including flashing GRBL 1.1h. Nothing seems to make a difference. What does not help is the lack of instructions with the machine. They do not cover this board and even the build was very lacking.
Any pointers would be really appreciated.