Cool result!
Can you guide us through the steps you took to get there?
edit: nevermind
saw the other post just now
Been watching all your threads with interest. Today I tried it out, with very disappointing results.
This is the photo i was trying to do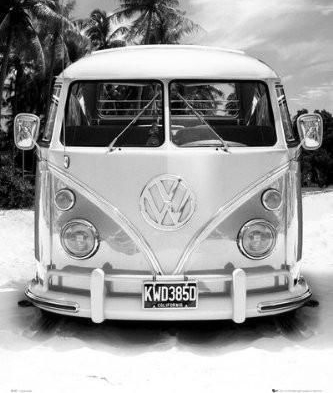 This is a test in maple with no sanding or anything.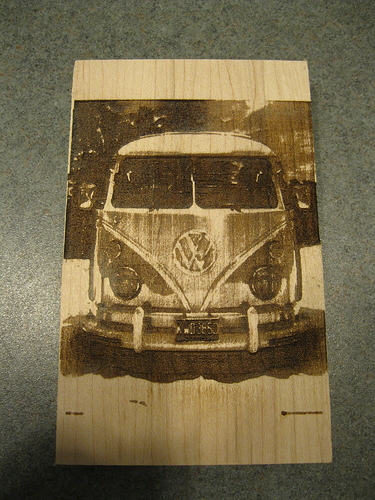 And this is on the tile.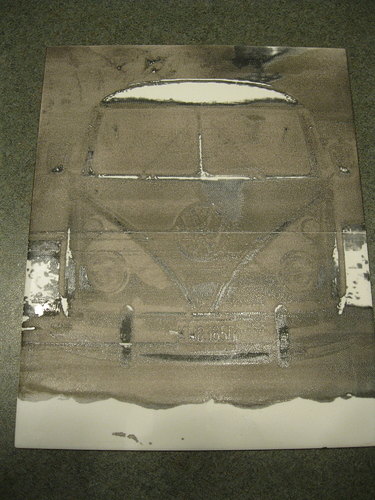 Notice that a lot of the ares that should be white, are black(ened) but not all of them.(notice the bumper and licence plate for instance)
I used tremclad flat white. Let dry over night. I have an 80w chinese laser run at 3 ipm at 50% power. I have not been able to get Jarvis or the Atkinson to work with any good results on any photo. This was done with grey scale on both the maple and the tile.
Any suggestions on how to make it work??
Thanx in advance.
Ray
greyscale doesn;t work on tiles…make sure air assist is OFF…the co2 Lads have to SLOW down to about 30-50 in/sec at 20-30 % power
Thanks Bulldog,
I will try again
HI Bulldog
You state Co2 Lads have to SLOW down to about 30-50 in/sec. Thats very quick that works out about 760mm/sec. Is this correct.
typo 30-50 mm/sec…sorry about that
Can you imagine the speed of the head moving at 30" a second…