Customer provided an AI file to cut and engrave. I picked the red layer 02 to engrave. When I preview it, it seems to be grayscale or have ramps. I did not set either. If I pick another layer/color [09] and make it fill, I do not get such a preview. There seem to be no settings different between the 2 layers.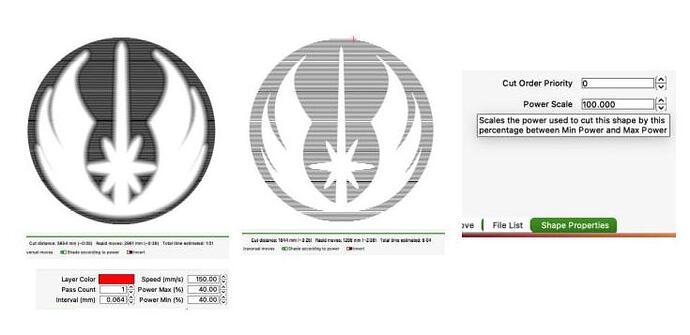 Just tested another thing:
Used my library for that color layer on the leather. Unlinked the layer from the library, changed the line to fill. No funky looking preview?!
Lightburn 1.2; LightBurn 1.2.00, built Thu 2022-06-30 @ 11:55. Mac OS 12,4.