Hi
I recieve with my laser the software RDWORKS.
I want to use lightburn.
So I try to print abacus power vs speed to show the level of engravement.
On RDWORKS, I have a gradient but when I do the same thing on lightburn, i do not have the gradient. I made a photo of the results.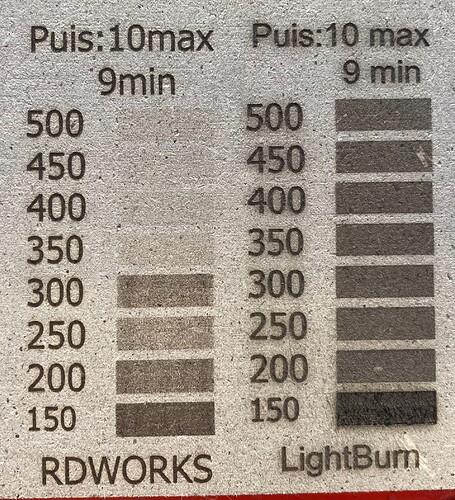 Thanks for your help.
Regards.