Hello everyone!
I have a project of 30 trophies to do and since this morning, at the 15th board, I have encountered a problem.
The filling is done but the laser turns off as soon as it has to make lines, so no more cuts…
I am attaching the photos of the settings and a video so that you can see better.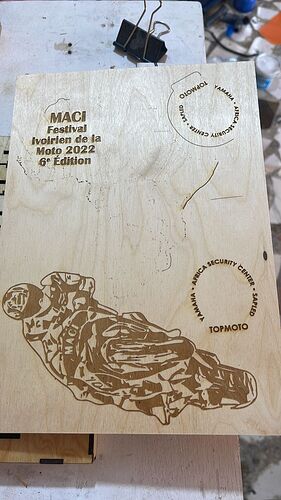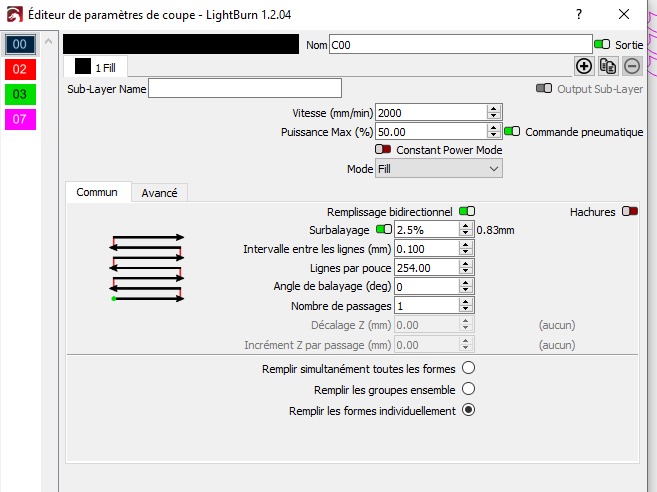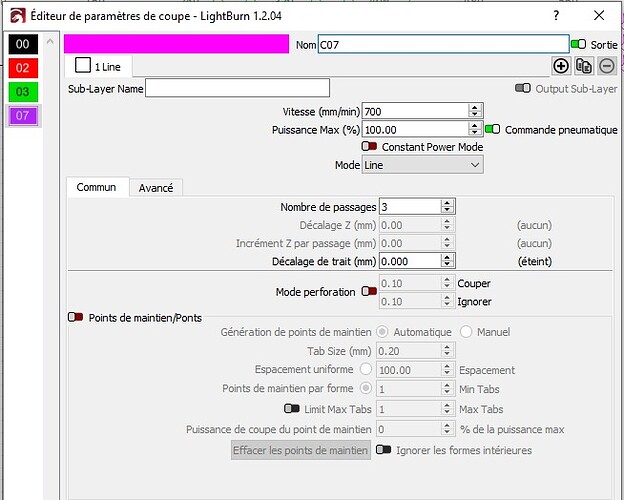 Video : Dropbox - Video.mp4 - Simplify your life
The same problem arises when I do in GCode or from LightBurn.
Please help me !