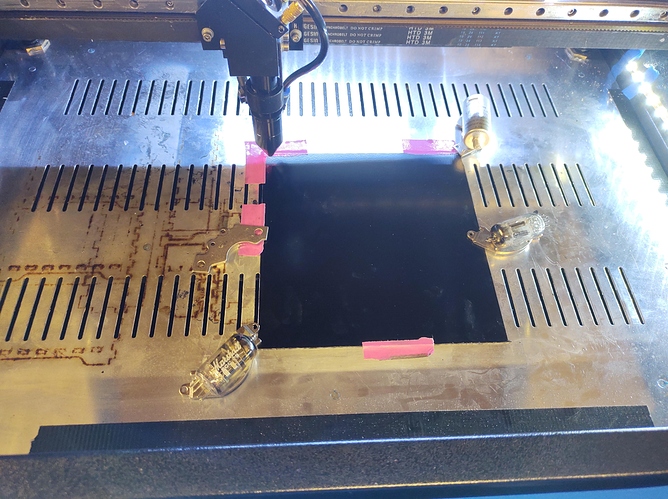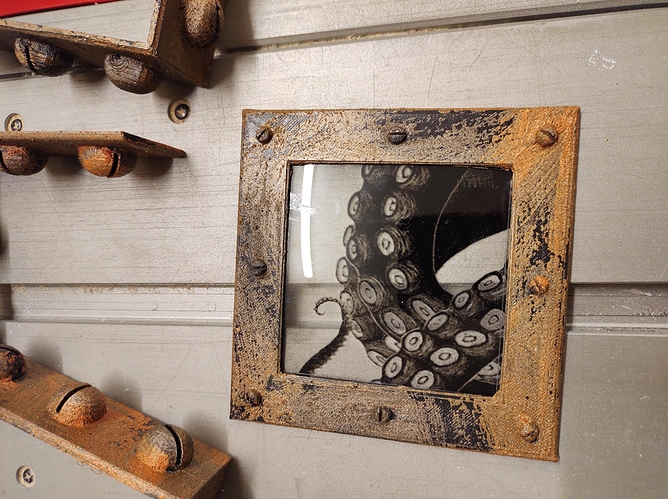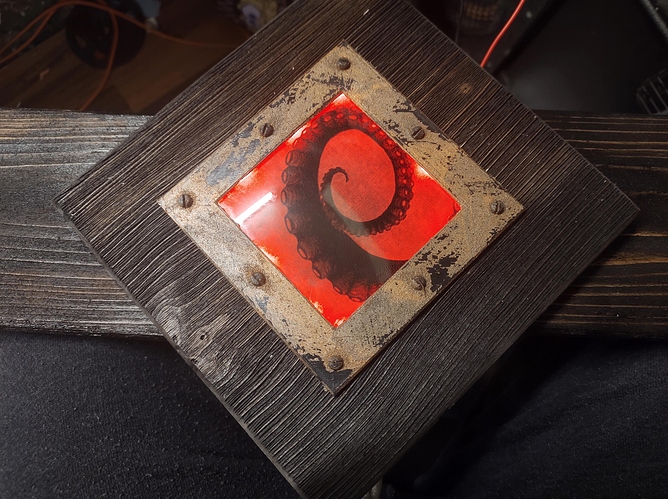 Dear fellow Lightburners,
i recently engraved poylsterene which i sprayed black on one side. The tentacles came out nicely, thus producing some nasty fumes…
The magnet (some with defective vacuum tubes on them) are a quick solution for some warping problems. I have to improve my method of holding my workpiece down. Since one side in engraved and thereby structurally weakened, the polysterene begins to bend. Focus is lost easily and the result is a loss of the workpiece

Any ideas about how i can hold things down to the surface?
The finished artwork is glued in a 3d printed frame, painted with rust-alike-paint and then glued on some timberframing i will use for walldecoration.