Hi All,
First off, I want to say that I love Lightburn. It's light years ahead of previous software I was using.
I'm running a new GWeike LC6090 machine with a Ruida controller. I've dialed in the machine mostly and it's giving me amazing results.
However, I recently cut a part for a customer that had some tight corners. I noticed some ringing artifacts along certain edges. I assumed I was running too fast. I initially started at 50mm/s at 90% power and then lowered the speed to 30mm/s, which had significant improvements on the ringing. At 50mm/s I would see ringing at both the yellow area and the red areas. Now the yellow is nice and smooth but I still see some poor edges around the red. This is on 2mm acrylic.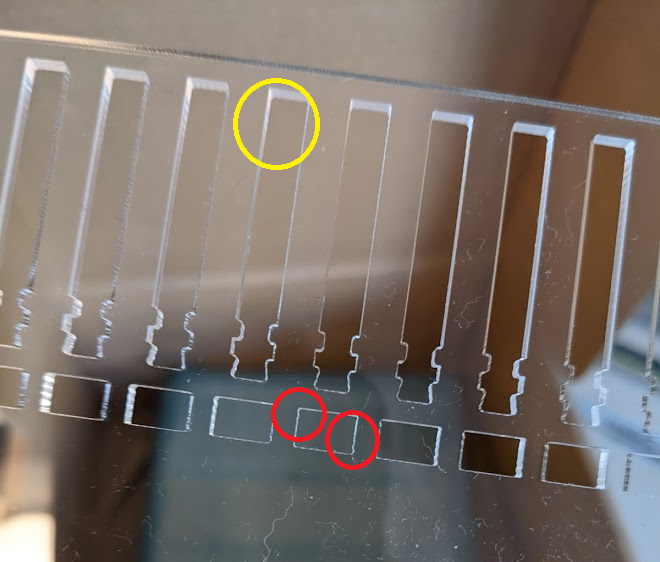 I did do a speed test previously and noticed that the lower speeds had better edges but I stuck to 30mm/s as a "middle ground" for speed & quality.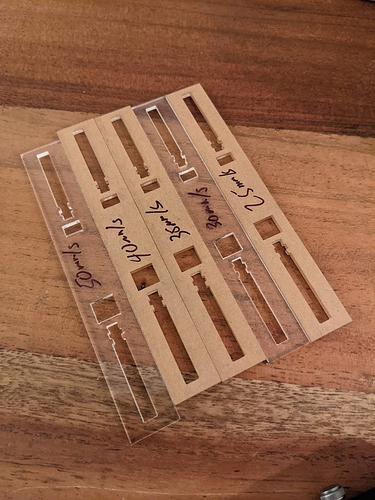 Anyone have experience with this? Is this simply a speed issue, or is there some other setting that could improve this?
Thanks.