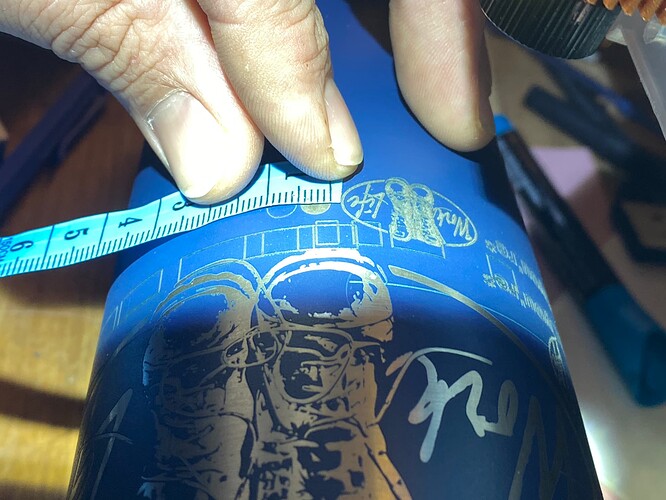 Eleksmaker ManaSE board
LB 9.2.3
Using Y-axis as rotary axis
GRBL 1.1e
Rothman 32bit black/blue nano
I am trying to develop a follow along process for customer to be able to calibrate my chuck style rotary and as I am in the calibration process I find myself stuck.
I am able to fully and accurately calculate my steps per rotation. I can then follow this through and measure the circumference of my different objects and place/level/focus them and for all of them I can accurately burn a circle square or line.
However
Any bitmap/vector/svg/image, continues to come out larger, (even on the same x-axis/circumference)
The proportions are correct, it is just that the design is expanded outside of the size constraints I set in the software.
The way I understand is that the software uses an algorithm of angles to burn when using the rotary(?) I was thinking that this may be a bug that processes those moves by expanding outside of the set dimensions as opposed to keeping them within them(?)
Any help or insight will be greatly appreciated!