Hi,
My machines is Nova 35. I try to set up rotary in Lightburn.
When I connect my Rotary Chuck (7 pin connector), I could not choose "Y Axis" in Rotary Axis section, the picture as below: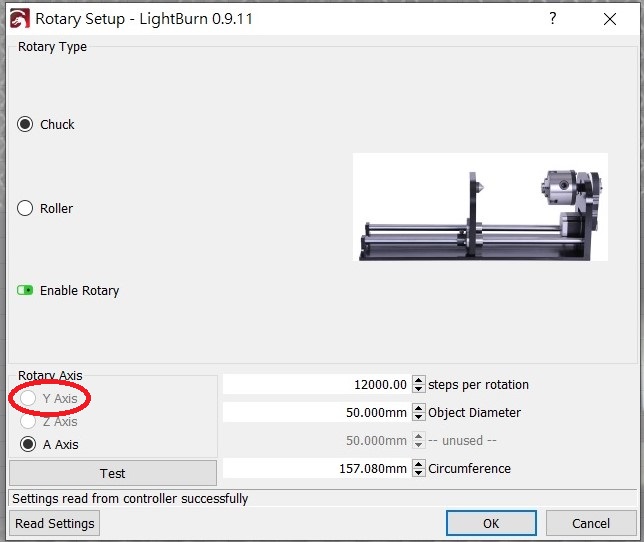 I read Lightburn Rotary Attachment Setup instruction (https://github.com/LightBurnSoftware/Documentation/blob/master/RotarySetup.md).
It mentioned that "If using a Ruida controller, disconnect the Y axis stepper connection and connect the rotary attachment to the Y axis." But I do not know how to do it.
Anyone please tell me how to fix this problem, thank you.