Hi Colin - I've read most feedback in regards to the burning of coating on metal and I still have questions…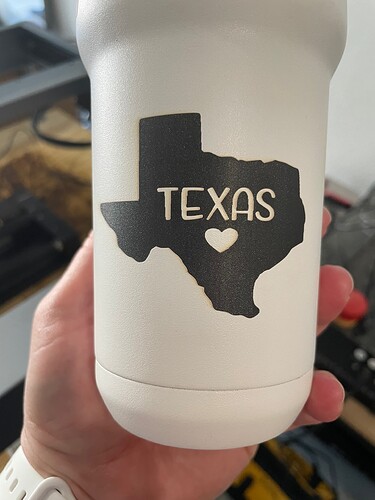 I am using the XTool D1 Pro 20W laser paired with the RA2. How do I go from this burned look to the clean reflective metal look underneath? I've tried changing the speed settings (I've been everywhere from 330mm/min down to 20mm/min and both achieve the same look). I've toggled Air Assist on and off and I've even the lowered the power slightly.
Any help would be GREATLY appreciated!